Gypsy jazz for your event
Cordes Nomades, the gypsy jazz group to liven up your event: Wedding, birthday, reception, cocktail, concert, etc.
For eight years now we have been providing you with our experience and our professionalism , all in a warm, festive , and deep music. Choose from our different formulas and offer your guests an authentic and original musical atmosphere !
We are located in the Montpellier region and can travel throughout France.
Presentation of our formulas:
A rhythm guitarist and a solo guitarist, ideal for an intimate atmosphere .
Composed of two guitarists and a double bass player, this formation is part of the pure Gypsy jazz tradition such as Django Reinhardt , Stochelo Rosenberg or Dorado Schmitt. We share with you the quintessence of this music through its Manouche swings, waltzes, rumba, bossa nova and bolero.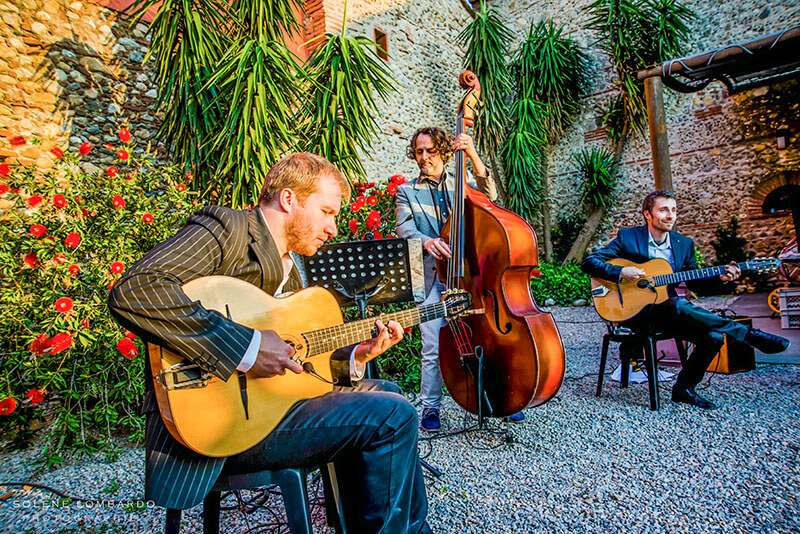 the quartet with saxophonist
In addition to the fact that the visual impact is greater, adding a saxophonist also allows you to open up to other horizons such as the great American jazz standards and French song.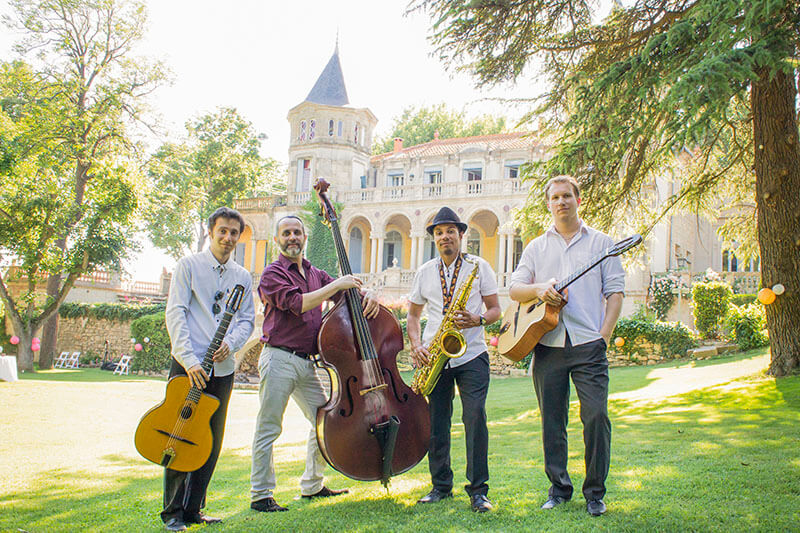 Enjoy the original and energetic interpretation of Lucy Estaque, our singer who will make you discover from a new angle the great standards of Gypsy jazz, American and French jazz . All embellished with his devastating Scat!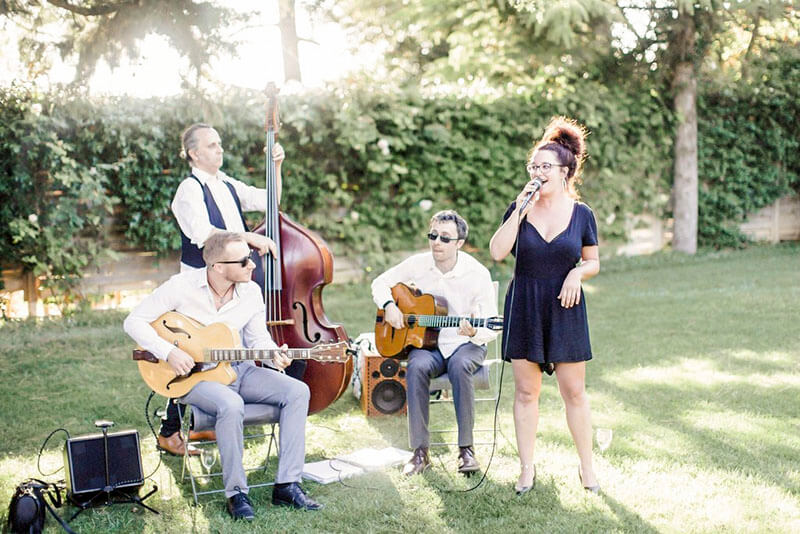 Choosing Cordes Nomades means :
A varied repertoire, rich in 3 hours of play

Polite, discreet and elegantly dressed musicians

Amplification by a sound system which can also be used for a speech, the ceremony, mp3 etc….

Several years of experience in events

The possibility of preparing pieces on request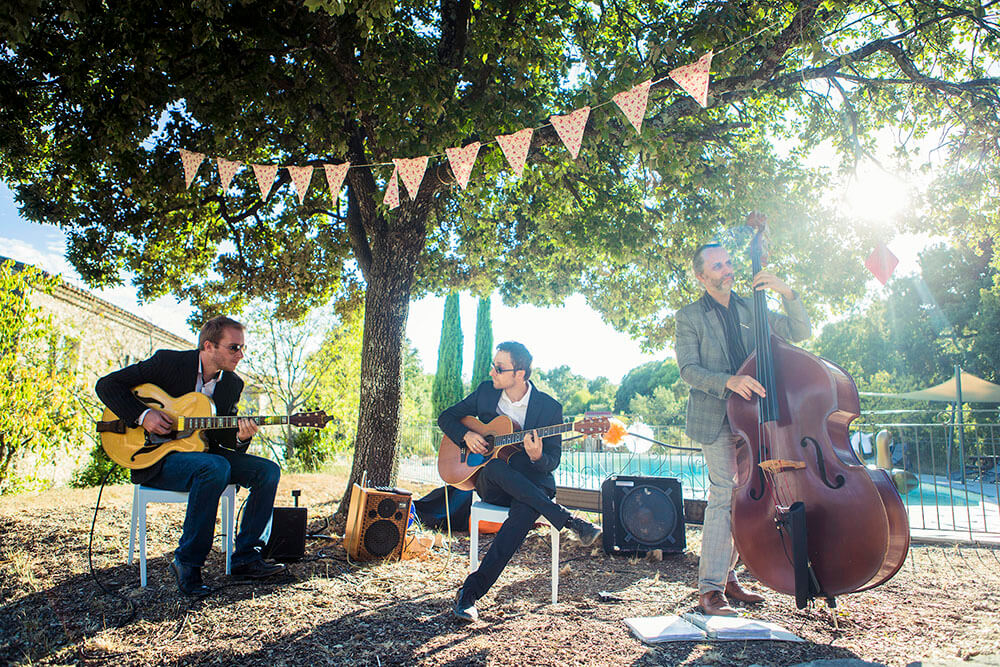 We can travel throughout Languedoc-Roussillon, Hérault, Gard, mouth of the Rhône, Aude, Var, Pyrénées-Orientales, Tarn, Aveyron Vaucluse, Nîmes, Perpignan, Marseille, Montpellier, Toulouse, Sète, Béziers, Avignon, Alès… etc Wedding video: